The Art of Money Getting
20 Golden Rules For Making Money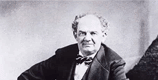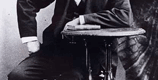 In the spring of 2003, I came across a book titled The Art of Money Getting - Golden Rules for Making Money by P.T. Barnum. My immediate thought was P.T. Barnum...the circus guy? What could this 1800's circus showman, who referred to his enterprise as "The Greatest Show On Earth!" know about wealth?
When I downloaded the text, I had no idea what to expect...
After all, isn't this the same man tagged with saying: "there's a sucker born every minute"? (I learned later that there is no proof to support this claim. In fact, to the contrary, Barnum believed that "the public is wiser than many imagine.")
I was expecting a joke -- Instead what I found was a set of straightforward, easy to understand principles regarding wealth and success.
No hype. No get rich quick stuff. A manuscript that reveals the pure essence of wealth and success before modern day gurus repackaged it.
So, who is P.T. Barnum and what can you learn from this manuscript?
Phineas Taylor Barnum (1810-1891) is perhaps the most famous and recognizable man of his time. One of America's first millionaires, he created the "P.T. Barnum's Traveling World's Fair, Great Roman Hippodrome and Greatest Show On Earth," a circus that spread across five acres and accommodated 10,000 seated patrons.
More known for his reputation as the "Greatest Showman on Earth," Barnum was also a famous speaker, a bestselling author, a politician, an investor, an entrepreneur, and a marketing genius. Often referred to as the father of advertising, LIFE magazine chose Barnum as one of the 100 most important people of the millennium and dubbed him "the patron saint of promoters."
Over his lifetime, Barnum built a business empire and made himself globally famous. He dined and advised many of the most successful, powerful, popular and attractive people of his era from presidents and queens to celebrities and inventors. His close circle of friends included people like Mark Twain and Abraham Lincoln.
You do not have to be a celebrity to profit from P.T. Barnum's wisdom and philanthropy.
Barnum helped his employees and partners become rich during a time of Civil War, slavery, famine, political unrest, and economic doubt.
And, in 1869, PT Barnum gave a speech that revealed his philosophy on making money to the world. Through his own engaging and personable style, Barnum explained his unique insights on business, advertising, fiscal prudence and success.
His timeless wisdom, nearly forgotten for more than 100 years, was captured in this authentic, entertaining manuscript of his speech called The Art of Money Getting.
Read it carefully and slowly.
The Art of Money Getting contains real and time-tested principles for growing wealth, conducting business, and attaining independence from a man who made several fortunes over the course of a colorful and prosperous life.
I'm sure you'll find Barnum's business and personal advice as applicable today as it was 150 years ago. So much so, you will refer back to it time and time again for his sensible advice.
I can only attest to what he wrote about the methods in The Art of Money Getting five days before his death in 1891, "I fully believe that if you faithfully follow my methods you cannot fail."
If you're not yet where you want to be in terms of wealth or success, open your mind to the timeless wisdom and philosophy of millionaire, business leader and celebrity P.T. Barnum.
To your success,

Mike Elia
President Elia & Partners, LLC
Click the
DOWNLOAD NOW
link below to order an instant download of
The Art of Money Getting
for just US$6.00 through a
Clickbank secure server
. Once your credit card is approved, you will be taken to a special download page where you can download
The Art of Money Getting
.